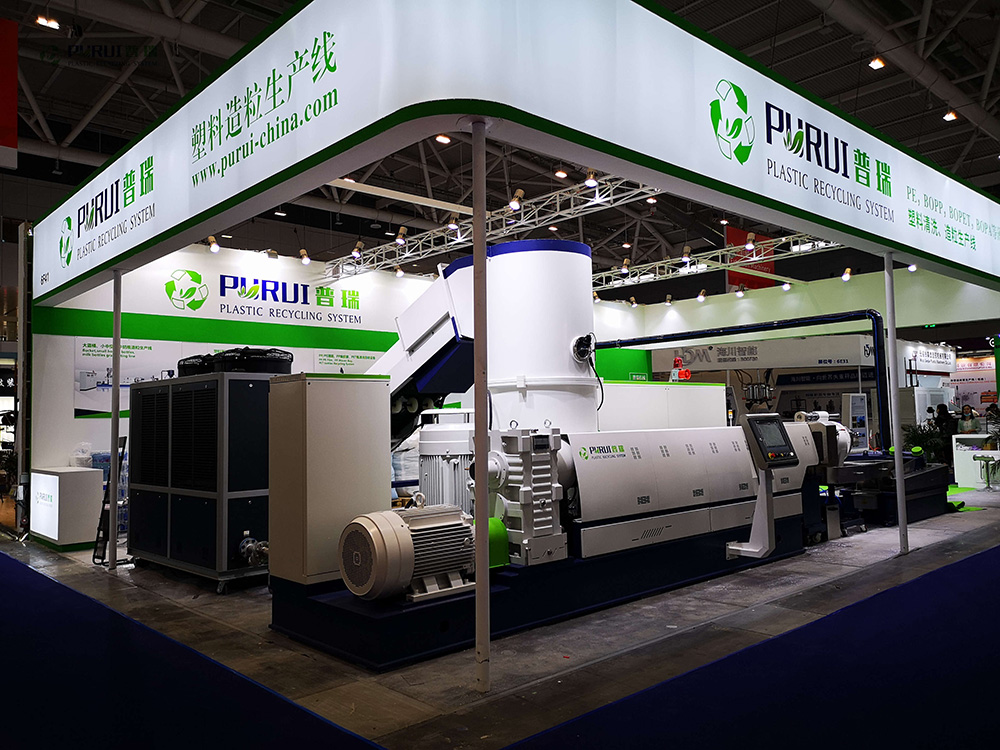 The 2021 is a special year. As we passed the tough 2020, with the new hope of 2021 we embrace a new year.
In the year we have many friends who are liked mind and professional in plastics gather together. They share new ideas on the plastic developing, also we provide the advanced and convenient equipment for solving the recycling problems.
PURUI is specialized in the plastic soft material and rigid plastic recycling(washing line and pelletizing line), like the normal plastics, HDPE film, LDPE films, and LLDPE films recycling, PP films,BOPP films, and the laminated films, HDPE bottles, PET bottles,PVC, ABS and PP rigid plastics from home appliance etc. 
Based on our customers feedback and technical improvement, we made some improvement on the machines.
1.According to the raw materials, we make some changes on the machine. For example, the special customized screws for different materials, PP films recycling screw is different from the PE films and PET fibers and flakes.
2.The pelletizing system improved. The biodegradable plastic, like the BPAT films,PLA films, we prefer the non water cooling pelletizing system. We use the dry strand pelletizing or the wind cooling rubs surface pelletizing system. It will largely keep the physical and chemical property of the raw materials.
3.New design of the blades and blades holder. After the new improvement we improve a lot the blades cutting. It will largely improve the blades service time and easy to maintain.
4.New and quick after service. Once encounter the machine running problem, our after sale service will respond at once.
Here we will continue contribute to our environment protection while doing the plastic recycling.
Below is our machine exhibition pictures for your reference. And you can check our link in Youtube for more information: https://youtu.be/KUMs3p8IznY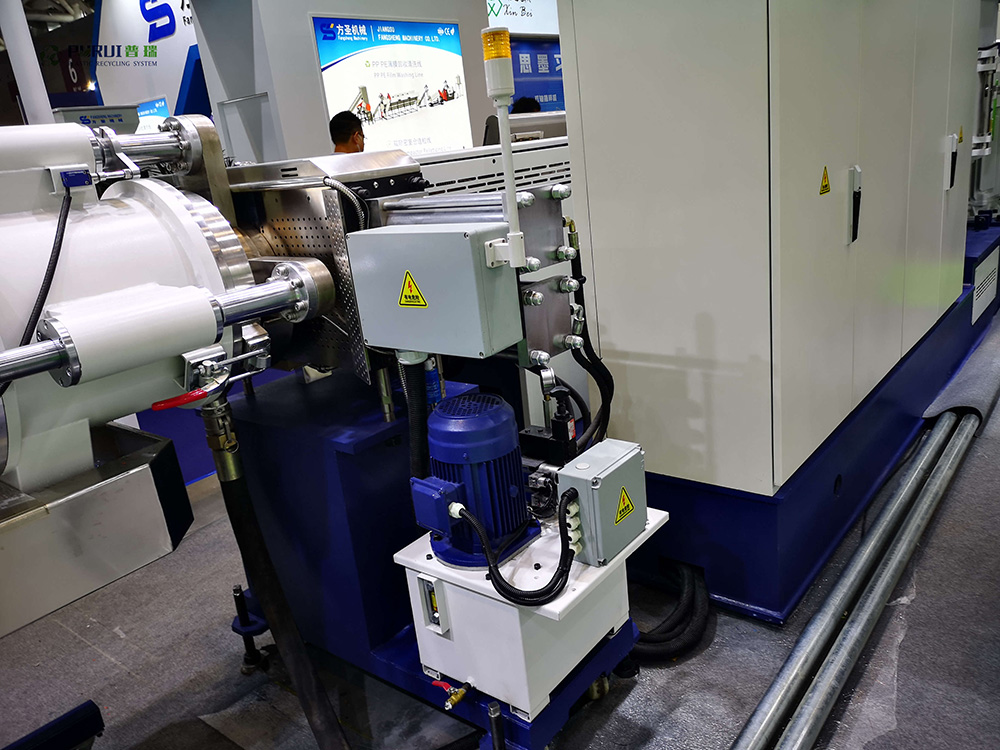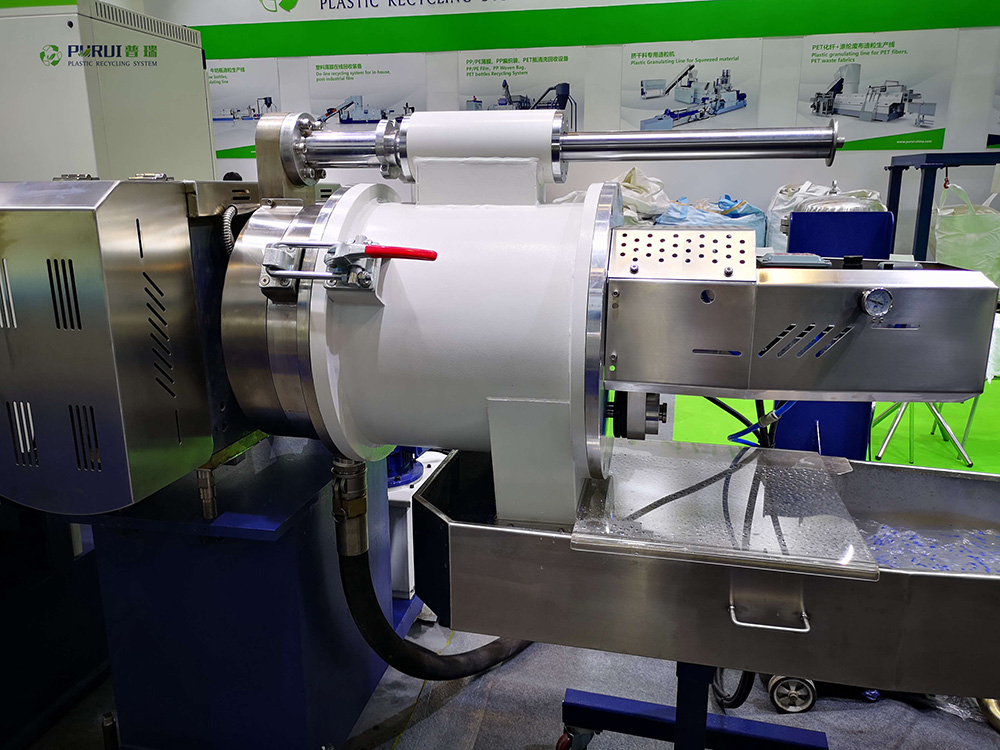 ---
Post time: Apr-17-2021