As the agriculture films are growing fast , we face much problems on the agriculture films recycling. The agriculture contains much sand, stones, straw,  woods, etc.
Now our engineer figures one good system application on the agriculture films. It could process large amount films, like 3000kgs -4000kgs per hour. The line works as the flowing chart:
Chain belt-pre-shredder- belt conveyer- trommel- chain belt
The chain belt with 1600mm width is made by the iron plate. It could be used for long time and easy to maintain. It is controlled by the inverter frequency.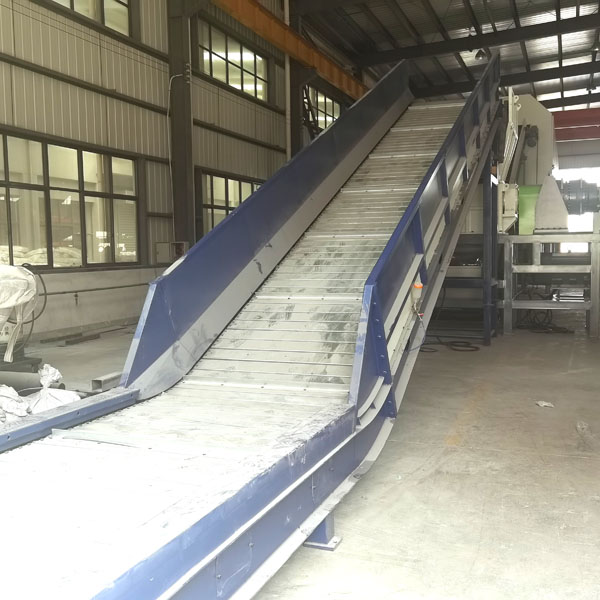 The pre-shredder is with a dimension of 4100*1900*3120mm, with a shredder house 1650*1800mm, could handle the large amount films. The gearbox is strong and the shaft diameter is large about 1100mm.The surface is welded the anti-wear alloy material.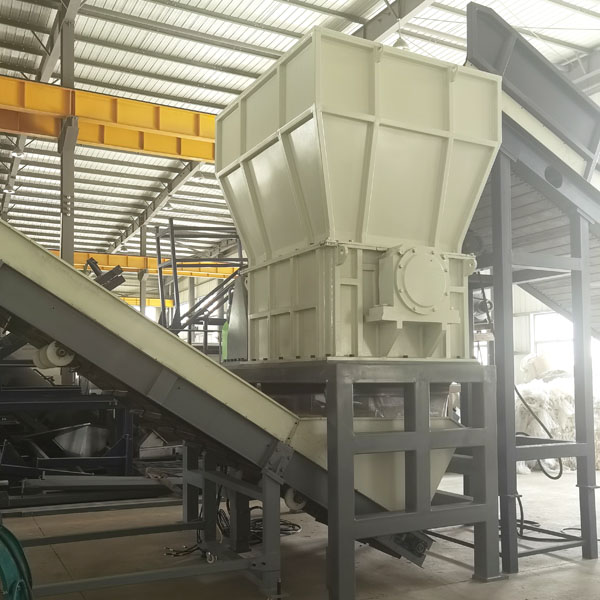 The trommel is to designed to remove the sand, stones, metals, woods, and other materials. It is made by the carbon steel. The trommel diameter is 1800mm, and inner thickness 8mm, the hole size 40mm-50mm.At the bottom is with a small belt to remove the sand, stones, straws and metals. It may have some fines of the films scraps fall, while the amount is very small 0.5-1%.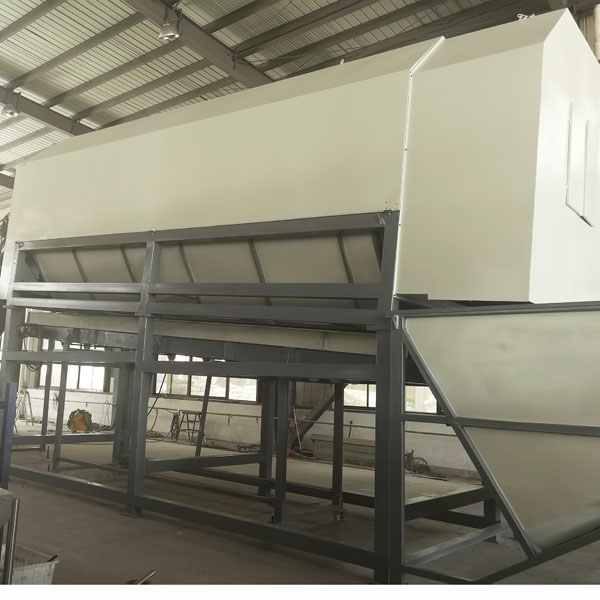 Aftert the trommel it will go through the chain belt into the following machine, such as the crusher, friction washing and floating tank, squeezer etc. 
---
Post time: Jun-20-2023