Plastic film is valued secondary resource in the recycling market. The recycled film can be widely used in the production of a variety of products.
There are different from shape, size, moisture content and impurity content of waste plastic film, In the recycling market, plastic films can be basically divided into the following groups:
1.Agriculture film(including ground film, greenhouse film and rubber film and etc.)
2.Post-consumer film(including collecting film from garbage)
3.Post Commercial film and post industrial film(mainly as plastic bags and packing film)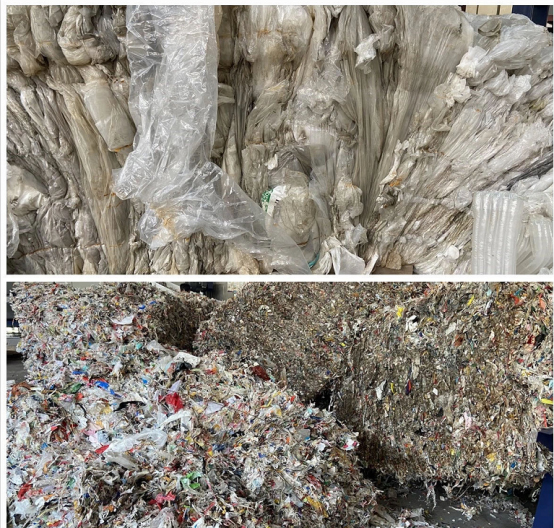 In plastic recycling industry, PURUI company can offer a series of well-developed washing and pelletizing lines for the efficient recycling of all kinds of plastics material.
Plastic film washing machine, this whole production line is used to crush, wash, dewater and dry PP/PE film, PP woven bag. It takes the advantages of simple structure, easy operation, high capacity, low energy consumption, safety, reliability. Etc.
Processing steps:
belt conveyor→crusher→horizontal screw loader→high speed screw washer→floating washer tank→screw loader→film dewatering machine→screw loader→floating washer tank→screw loader→horizontal screw loader→plastic squeezer→silo storage.
About the crusher:
The first step in film recycling is generating a stable flow of the incoming waste through a crusher. Prewash de-contamination then takes place, initially by agitation and decontamination, and subsequently in float-sink tanks to remove heavier contaminants. This operation reduces machinery wear in the remaining part of the line.
Precleaned Film is sent to a wet granulator followed by a centrifuge for the removal of water and pulp. A stirring and separation tank follow, for further decontamination. additional centrifugation steps follow to remove fine contaminants and water. Specially designed thermal drying with hot air allow to remove efficiently final moisture.
About drying: plastic squeezer/plastic drier/squeezer machine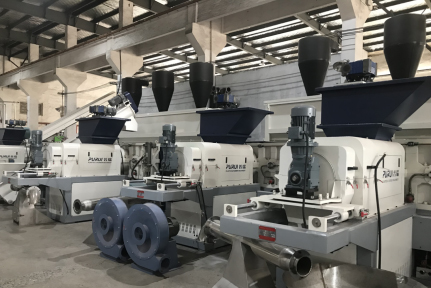 Low moisture, high capacity
Plastic squeeze dryer is a vital part of plastic film washing line.
Washed films retain up to 30% wetness normally. High humidity will be affecting the efficiency and production of the following pelletizing process.
Having a plastic squeeze dryer is a must to dehydrate the washed film, reduce the volume of recycled materials and further refine the essence of final plastic pellets.
Final moisture less than 3% after porocessed.
---
Post time: May-12-2021