SJ Series is single screw extruder for PP and HDPE rigid and squeezed materials
Product Detail
Product Tags
Single screw extruder recycling pelletizing system

SJ Series is single screw extruder recycling pelletizing system is a specialized and reliable system which suitable to the recycling and re- pelletizing. It combines function of plasticization and pelletizing to one step. Such as crushed PE, PP bottles and drums flakes and washed and squeesed dry PE films, also the ABS,PS,PP from the waste pallets, chairs, appliances etc. Capacity can be various from 100-1100kg/h.
1.For the rigid plastics pelletizing
such as the The screw of the extruder is special designed for the different comparatively contaminated plastics with two times filtering. It can do the PP,PE,ABS and PC rigid plastics and the washed squeezed PP,PE films . The barrel can be wind cooling or water cooling. And the pelletizing type can be watering pelletizing, strand pelletizing and underwater pelletizing.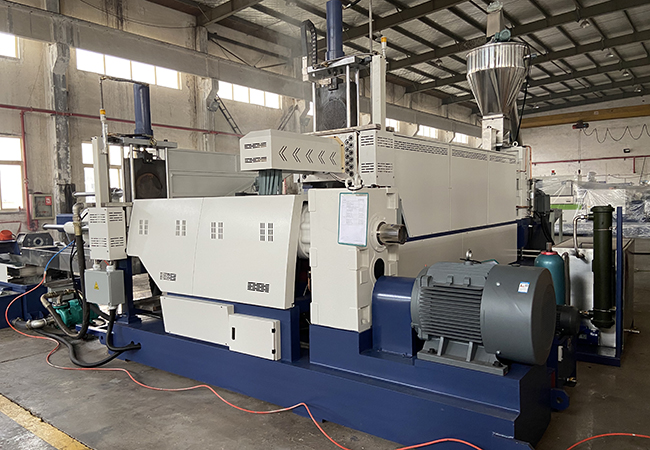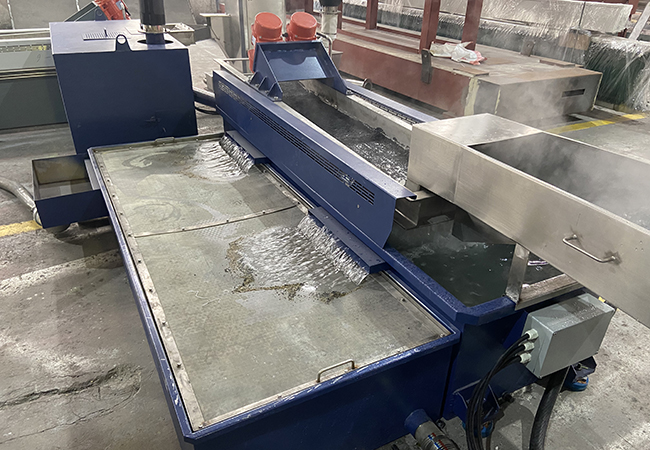 2.For the washed and squeesed drying PE PP films.
The moisture of the raw material need to be within 5-7%. It is with large silo with screw to automatically transfer the material into the belt, which will transfer the raw material into the extruder.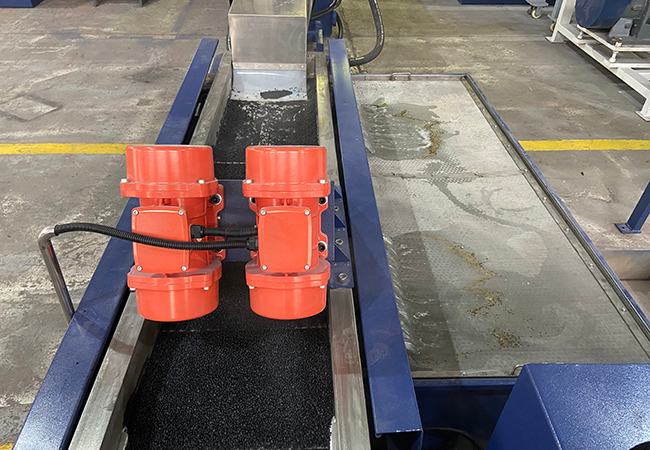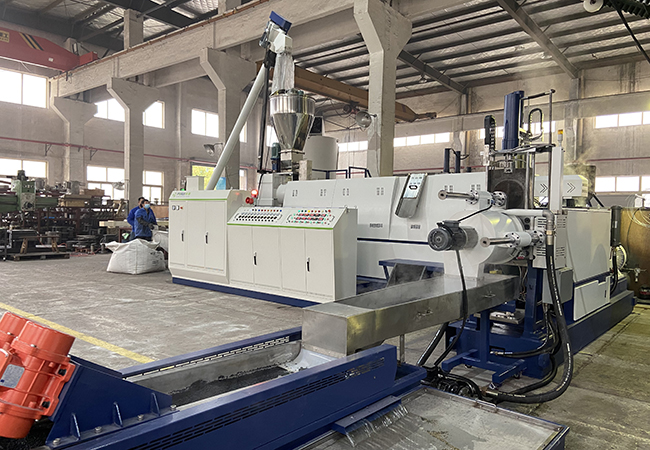 The machine is with two stages can effectively filter the impurities and easy to pelletize the raw material in the watering pelletizing system.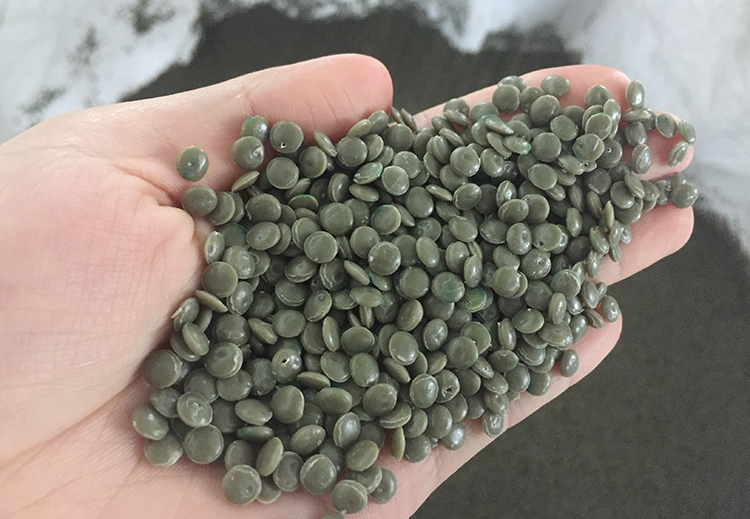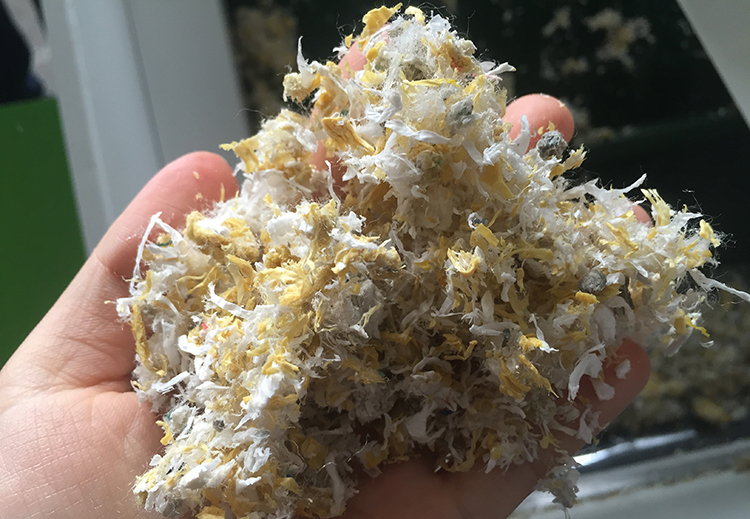 According to customer request, we can make the pelletizing system to strand pelletizing or underwater pelletizing.
Characteristic:
With advanced design, high output, good plasticizing, low consumption, and spline gear transmission, it has the advantages such as low noise, stale running, good bearing capacity and long life.
Model for single stage extruder
| | | | | | | | |
| --- | --- | --- | --- | --- | --- | --- | --- |
| Model | SJ100 | SJ120 | SJ140 | SJ150 | SJ160 | SJ180 | SJ200 |
| Screw diameter | 100 | 120 | 140 | 150 | 160 | 180 | 200 |
| L/D | 18-42 | 18-42 | 18-42 | 18-42 | 18-42 | 18-42 | 18-42 |
| Rotary speed | 10-150 | 10-150 | 10-150 | 10-150 | 10-150 | 10-150 | 10-150 |
| Output(kg/h) | 250-350 | 300-400 | 500-600 | 600-800 | 800-1000 | 900-1200 | 1000-1500 |
Model for two stage extruder

| | | | | | |
| --- | --- | --- | --- | --- | --- |
| Model | SJ130/140 | SJ140/150 | SJ150/160 | SJ160/180 | SJ200/200 |
| Output(kg/h) | 500 | 600 | 800 | 1000 | 1000-1200 |
---
Previous:
PET flake granulation machine
---
Write your message here and send it to us